Meet the Ankerside Physiotherapy Team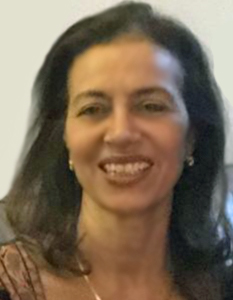 Balvinder Kaliray
Consultant chartered physiotherapist
Director Ankerside Physiotherapy and Acupuncture Clinics
I have over 40 years experience working the first 10 years in the NHS , during which time I managed an outpatients department and worked closely with the orthopaedic consultants
I also helped to set up a pain clinic with an anaesthetist which helped me gain extensive experience in chronic pain
The remaining 30+ years have been in private practice
The Nuneaton clinic started in 1984 due to the demand from our local orthopaedic consultants and general practitioners. We also provided physiotherapy service for the Nuneaton private hospital, for pre-and post operative rehabilitation
Clinically, I have completed numerous speciality courses over the years gaining an advanced certificate in acupuncture, orthopaedic medicine courses ,Mackenzie, manual therapy manipulation courses to name but a few
I attend our Physio First conferences annually, which usually have renowned lecturers from all over the world who are specialists in their field .Thus keeps me up-to-date with the latest developments in patient treatments
As a practice we are committed to continual professional development. We provide in-house lectures to GPs on physiotherapy related services
Our practice has grown over the years due to demand . We now have clinics in Tamworth Coventry Warwick and Birmingham=
Jaya Patel
Jaya has over 16 years experience having graduated with a bachelors in physiotherapy in 2001. She has extensive experience in the assessment and management of musculoskeletal injuries.
Jaya has worked eight years for Nuffield Hospital where she worked closely with orthopaedic consultants treating acute and chronic injuries pre and post surgery rehabilitation.
Jaya's interests are acupuncture, womens health , acute and chronic spinal conditions and neuro vestibular rehab.
Karen Sibilia
Karen has over 20 years experience working in both the private and NHS sectors both in the UK and abroad. She has covered both Olympic games in Atlanta and Commonwealth Games Kula Lumpar for Team GB and England working with Judo as Lead physiotherapist and then as HQ staff as well as working with WASPS RFC and touring with Torville and Dean on the Ice dance tour.
Karen has a special interest in shoulder and upper limb disorders and sports injuries abd has lectured extensively on these subjects.
Paul Cronin
Paul graduated from the university of Birmingham in 2002. He has a particular interest in spinal pathology, posture related pain and the treatment of cervicogenic headaches. Paul has previously worked in the NHS for 6 years where he gained valuable experience in post-operative rehabilitation, helping to get people back on their feet after surgery.
He is a keen long distance runner and understands the frustrations of sports related injuries. he specialises in manual therapies, exercise based rehabilitation and dry needling.
Andrea De Marchi
Andrea qualified as a physiotherapist in 2010 at Sapienza University of Rome and has recently completed a Master degree in Manual Therapy at Coventry University.
His experience in private practice and elite sport allows him to work effectively with different types of clients adapting to each individual's need. He has a special interest in sport injuries and spinal problems. He has worked for different rugby and football clubs in Italy and England including Coventry City Football Club. His approach is characterised by his ability to combine different manual therapy techniques with exercise and patient's education in order for the patient to take an active role in his rehabilitation.
Being a McKenzie Credentialed Therapist he is highly trained in the use of the McKenzie Method, globally recognized as a leading treatment for back, neck and extremities disorders. He is also a full member of the MACP, main organization for manipulative therapists in the UK. In his free time he enjoys cooking Italian food, playing tennis and swimming.
Sarah Eames
Sarah qualified in 1982 from Lanchester Polytechnic she has worked in the UK and in the Middle and Far East including working for the Physiotherapy School at the Hong Kong Polytechnic University providing clinical support to students. Sarah has also worked in a private clinic as a senior member of a holistic multidisciplinary team.
Sarah is a well experienced clinician with expertise in manual therapy, managing musculoskeletal problems. She is also certified in Lymphoedema Management and Fluoroscopy Guided Manual Lymphatic Drainage (FG-MLD).
Sarah Hetherington
Sarah graduated from Coventry University over 10 years ago, she also has a first class honours degree in sport and exercise science.
Sarah has worked in both the NHS and private sector throughout her career, she is working towards a masters in orthopaedic musculoskeletal medicine and is also qualified in acupuncture and manipulation.
Sarah has been the physiotherapist for the cast and crew of 'Starlight Express' when they are on tour.
Sarah has a special interest in shoulder and knee rehabilitation and is currently involved in research into the use of bracing in the management of unicompartmental O.A in the knee.